You've found the best attractions, tours and things to do in Key West!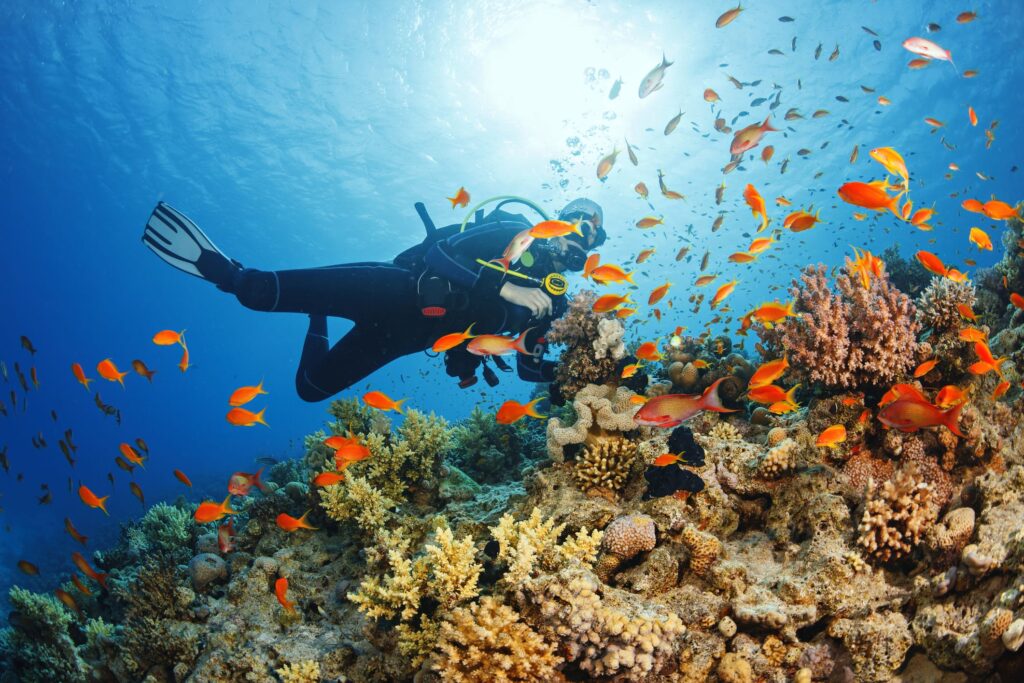 Attractions Key West
Key West – Locals call it America's Caribbean Paradise, the Conch Republic, and the Last Resort. It's also known as the End of the Road – Historic US Highway 1 ends here for those fleeing the north for tropical paradise. But more importantly, they call it that because it just does not get much better than Key West. This tiny island is blessed with great weather, friendly people, and an abundance of fun things to see and do.
If you are lucky enough to be planning a visit and looking for the best things to do in Key West, you are in the right place. Just like the name says, Attractions Key West is the spot to find the top Key West attractions. Key West tours, watersports, fishing, day trips and much more are right here at your fingertips, and secure booking and e-tickets are a few clicks and swipes away.
Attractions Key West has one of the best selections of Key West activities on the web. From airplane tours to parasailing, snorkeling, trolleys, and walking tours, this website is your ultimate source for building fun, exciting island vacation itineraries.
Enjoy a Full Range of Key West Attractions
Our city is known for its eclectic culture, and the same spirit is reflected in the variety of attractions on offer for visitors to enjoy. It does not matter whether you are hitting town for an afternoon on a cruise ship port call, planning a winter break week, or landing for a long-term island stay. With a quick browse through the pages of Attractions Key West, you will find fun Key West attractions and activities to fit any taste and time frame.
The Attractions Key West team relies on their local knowledge and years of experience at showing island guests a great time in order to bring together a collection of things to do in Key West that really highlight the fun, exciting, and interesting aspects of island life.
Take on heart-pounding battles with some offshore sportfishing in the morning, scream across the water on an afternoon jet ski tour, sip wine and savor gourmet snacks on a sunset cruise, then spend the evening chasing ghosts through Old Town or partying your way down Duval Street. Wild or mild, raucous or refined, Key West dishes it all out and we serve it up right here at Attractions Key West.
Get Around Island Style with Attractions Key West
Key West is a small island city with a long and colorful history. That makes it a wonderful place for sightseeing – There are plenty of points of interest both old and new and it's easy to get around town to take everything in.
Attractions Key West connects you with a choice of multiple island tours and a variety of transportation modes that make getting from points A to B part of the fun. You can relax and see the sights on a guided tour in an open-air trolley car, hopping on and off as you like to take a closer look, shop, dine, and explore. Or ride the whimsical Conch Train, the entertaining Key West tourist classic that has been cruising our city streets since 1958.
Plan a personal route and tour at your own pace with a private electric car or golf cart rental. You can even buzz around town on a scooter like the locals do. And of course the trusty beach cruiser bicycle is an island favorite when it comes to efficient, enjoyable, and eco-friendly transport. However you want to roll, Attractions Key West hooks you up with the most entertaining tours, nicest equipment, and best rental deals on the island.
Get Wet with Attractions Key West
Most visitors would agree that the warm blue water surrounding our island is the star of all Key West attractions. A warm sun in a cloudless sky, sugar white sand, crystal clear water at the just the right temperature, maybe a few palm trees in the background – It all comes together to make taking a dip or two irresistible, so now is the time to live out your tropical watersports fantasies.
Fortunately, Attractions Key West has all the best Key West watersports activities ready to go. One perennial favorite is the Key West Original Island Jet Ski Tour. Hop on your own personal watercraft and go for a spin around the entire island. It's an amazing way to take in great views of Key West and you also get a chance to blast around in a free-riding session.
Snorkeling is another Key West adventure that draws a lot of favorable attention. There is a lot of incredible underwater terrain to explore from the Backcountry shallows to the inshore patch reefs on out to the living Florida Reef. You can even try an expedition to the remote Dry Tortugas and combine sightseeing at historic Fort Jefferson with some of the best snorkeling you will find in any mainland USA waters. Attractions Key West offers a wealth of snorkel tour options as well as opportunities to try SNUBA or even go SCUBA diving.
Go ahead and get wet! Attractions Key West is your portal to the water wonderland of the Lower Florida Keys. Sportfishing, sailing cruises, power boats, kayaking, stand-up paddle boarding, parasailing, dolphin tours and more are all right here. Why limit yourself? Try it all and find out why millions of watersports enthusiasts flock to the Florida Keys every year to enjoy good times on and under the water.
Get Connected with Attractions Key West
Spend less time on leg work and more time enjoying your vacation – Attractions Key West is your personal island guide and concierge service, with everything needed to organize and book a thrilling Key West itinerary right here on your screen.
We have put deep local knowledge and years of experience to work in order to present and recommend the very best Key West tours, attractions, and deals on Attractions Key West. You can book with confidence via our secure system protected by 256 bit Secure Socket Layer Protocol and know your privacy and satisfaction is guaranteed. Count on Attractions Key West to deliver the Key West attractions that will make your vacation unforgettable!