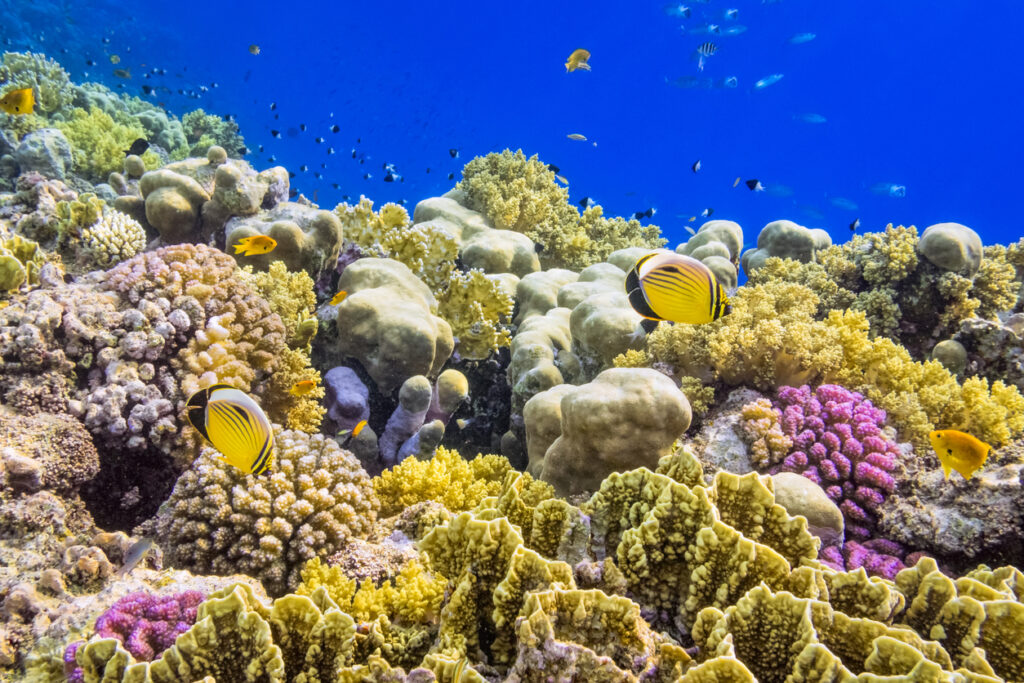 Imagine swimming along with hundreds of beautifully colored tropical fish, gliding in the water just above coral and sponge gardens, and observing a host of underwater marvels. Our snorkeling tour packages give you all this, plus more.
No worries if this is your first time snorkeling, we provide one-on-one instruction and personal assistance. We find great pleasure in acquainting everyone, including newbies, to a sport and an underwater world they've never experienced before. For your convenience and at no additional expense we gladly furnish prescription-strength masks and wetsuits as needed to ensure the ultimate in comfort and enjoyment throughout this unique adventure.
You will witness firsthand a pristine portion of the Florida Keys Coral Reef Tract which is the only living coral barrier reef in North America and is the 3rd largest coral barrier reef in the entire world. This reef lies between 1 and 8 miles offshore, starting near Miami and running parallel to the Florida Keys, extending over 220 miles all the way down to the Dry Tortugas. The Florida Keys Coral Reef Tract ecosystem consists of many living creatures that have been in existence for more than 200 million years.
For the novice and the experienced alike, this is an excellent place for snorkeling and because of the warm, crystal clear water from the Gulf Stream you'll be able to feel totally immersed in the spectacular richness of life found here, which makes the reefs along the Florida Keys one of the most awesome and accessible wild areas in North America. Due to the excellent visibility and placid waters you'll be assured of the experience of a lifetime while you snorkel amongst a fascinating and colorful array of nearly 1,400 species of marine plants and animals (which includes over 40 species of stony corals and 500 species of tropical fish) that live on the reef, providing some of the most sensational snorkeling opportunities in the world!
Read More