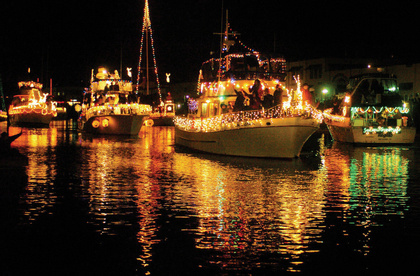 When you are in Key West you know we are going to do it different. Case in point, the Key West Lighted Boat Parade. It's a cross between regular Holiday tradition and a fully-nautical Electric Light Parade—with music! A flotilla decked out for festivities and fun. Ho ho ho, Decks and Bows with bows of holly: it's the Key West Lighted Boat Parade!
Read More
Based on our booking data from the past 30 days, this tour is likely to sell out through Attractions Key West.

Badge of Excellence This experience is highly rated by travelers and has met our top quality standards.

Top

10

Top 10 Tour Ranked using exclusive Attractions Key West data that may include activity quality, traveler reviews, overall popularity, and availability.