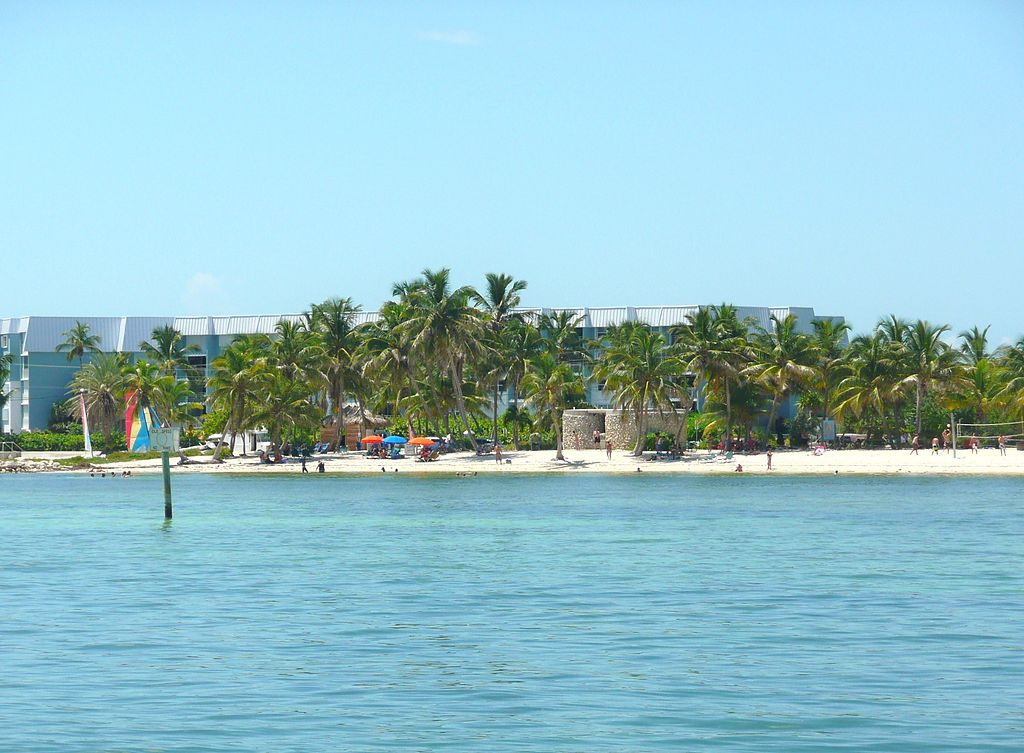 Smathers Beach is a stand out among Key West beaches. It's a long, narrow, palm-lined strip of white sand running along Roosevelt Boulevard (State Road A1A) on the south shore of the island. Smathers Beach offers convenient accessibility and plentiful parking, making it popular with tourists and locals alike.
Easy access, bathrooms, showers, and picnic tables plus a wide variety of available land and water sports activities make Smathers Beach an excellent all-day destination for active beachgoers or families with kids.
There is plenty of sunbathing space along the half-mile of beach and free beachside parking allows you to be on the beach within a few short steps from the car. As the longest beach on Key West, Smathers is tops for strolls along the water's edge. The sidewalk running between the beach and Roosevelt Boulevard is also nice for bike riding, jogging, or just strolling to enjoy the great open view out to sea.
Footballs, Frisbees, and pick-up beach volleyball games are common at Smathers. Calm, shallow water with rock, coral, and vegetation just offshore makes for good snorkeling when the water is clear. A beach concession stand rents sailboats, kayaks, and paddleboards for fun on the water, and there is a small boat ramp open to the public.
Smathers Beach is open from 7:00 a.m. to 11:00 p.m. daily, and beautiful offshore views, palm trees, and easy-access convenience make it one of Key West's best beaches.
Read More