C.B. Harvey Memorial Rest Beach
C.B. Harvey Memorial Rest Beach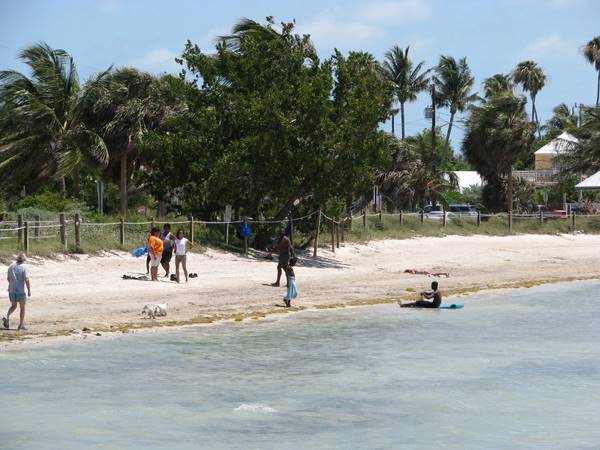 The next beach featured in our series on Key West public beaches is a relatively new addition to the list of Key West beaches. Called Rest Beach or C.B. Harvey by the locals, C.B. Harvey Memorial Rest Beach is named after Cornelius Bradford Harvey, a former Key West mayor and city commissioner. It is a compact 300-yard-long strip of sand and vegetation that runs next to Atlantic Boulevard on the east side of White Street Pier. It is adjacent to Higgs Beach, which is located on the west side of the pier. Rest beach is not one of the biggest or most well-known of Key West beaches, but it is a pleasant place to spend some playtime.
Rest Beach is unique among Key West beaches because it has a strip of natural vegetation and some small dunes backing the beach. The sand is generally soft but tends to be coarse and mixed with coral gravel at the waterline. The parking is easy and free, and there is shade, picnic tables, a path for wheelchairs and bikes, a boat ramp at the east end of the beach, and a yoga deck where classes are held nightly. The west end of the beach slopes into a fairly sandy, shallow sea bottom, and makes a good water entry point for a snorkel out along the pier. Rest Beach is also good for beachcombing, as the tides bring a lot of material ashore, and many people enjoy walking along the water's edge looking for shells. In addition, Rest Beach, although not officially a dog-friendly space, seems to attract many dog owners and their pets anyway, probably because of its proximity to Higgs Beach Dog Park. There seems to be an unwritten agreement that, as long as there is no trouble, a bit of canine play will be tolerated.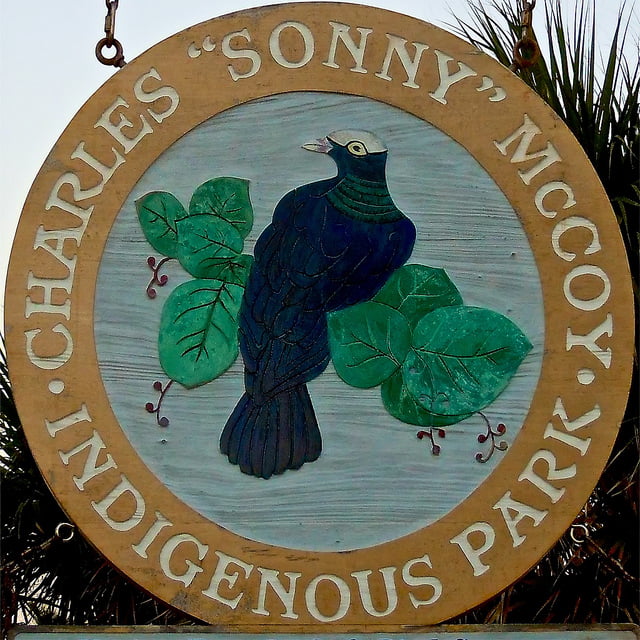 Rest Beach Park is also known for being one of the best places to watch the Key West sunset without having to fight crowds. If you get there early, it should be no problem to find parking and occupy one of the picnic tables. The tables are set in a nicely landscaped grassy area, so there is room for a family to spread out and relax. And if you get there VERY early, you will see that many folks enjoy the sunrise view from this beach, as it has an open view off to the eastern horizon.
Another interesting feature of the Rest Beach area is found across Atlantic Boulevard, where you will also find the restrooms and a few more picnic tables. This large open space is the Charles "Sonny" McKoy Indigenous Park, home to over 125 species of tropical trees and shrubs native to the Florida Keys. The Indigenous Park is also frequented by many migrating birds and butterflies. Nearby, you will find 7 regulation bocce ball courts. These are the home courts of the Southernmost Bocce League, and they are open to the public when not being used for league matches.
If you are looking for a quieter, off-the-beaten-path beach that is convenient to downtown Key West and good for a picnic lunch or dinner, Rest Beach may be for you. The water is safe, the park is easy to get to, and there is no entry fee. Rest Beach is open every day from dawn to 11 p.m. Even though it is off the radar of most visitors to the Key West public beaches, C.B. Harvey Memorial Rest Beach and the surrounding area are well worth exploring.
Read More