Key West Light Tackle Fishing Charter
---
---
4, 6 or 8 Hours
Mobile Ticket
Instant Confirmation
---
Overview
Enjoy the excitement of saltwater light tackle fishing as you hunt the reefs and wrecks for a world record catch with your own private boat & expert guide.
Highlights
World-class multi-species fishing with a local expert guide.
Great fishing fun for all ages and experience levels.
Fully-equipped modern sport fishing boat reserved solely for you and your party.
Top-of-the-line fishing equipment, bait, tackle, and ice all included free.
Clean restrooms, comfortable seating, and plenty of cooler space for your snacks and beverages.
Authorized reseller of FishKeyWest.com™ Charters.
Description
Schedule
What's Included
What To Bring
Additional Info
Cancellation Policy
Frequently Asked QuestionsFAQ
Reviews
Average 4.93 out of 5 stars based on 29 verified reviews from Attractions Key West and TripAdvisor
Will fish with capt. mike again
Casey N, Oct 2022 Verified
Captain Mike is an amazing captain. He put us on the fish quick. And the fight was on!! He is an experienced captain, and an amazing one. Will be back again to catch more!!!
John M, Aug 2022 Verified
Peder B, Jul 2022 Verified
We caugth a bunch og snappers. One Barracuda and a MahiMahi
Boys and I had a great time. Steve worked hard and got us on fish several times. We caught over a dozen Mahi-mahi. Would recommend them to anyone looking for a great off shore fishing experience
Steve was awesome! First time and we loved it.
John O, Oct 2021 Verified
We left earlier than expected (about 7 am), but so glad we did. We were able to see sunrise from the boat. Learned a lot and my son said it was his favorite part of the best vacation ever! He wants to book again next time we're in Key West.
James S, Aug 2021 Verified
We had an awesome experience. The deck was stacked against us with the wind and waves. Before we even left we were consulted by the captain and deckhand regarding our expectations and what we were interested in pursuing. It was a grind but thanks to their hard work we had an outstanding trip. I will definitely book them again!
We will be back for more!
Ellen C, Aug 2021 Verified
My husband and I had an awesome time with Captain Mike W. We felt completely safe, learned a lot and had so much fun catching some fish. Captain Mike was patient and extremely knowledgeable- we will be back next trip, but next time for a full day of fishing!! If you're on the fence, do it!! Thanks again!
Tracy A, Jul 2021 Verified
Captain Ryan was great…it was my first time fishing and he explained everything! And shared great tips on Key West!
Amazing Fishing Charter, can't wait to go again
Stephanie L, Jul 2021 Verified
We took our 2 kids, 10 and 14 years old, fishing for the first time in open water and they had an amazing experience. Both kids caught either Amberjack or Mahi-Mahi. Steve was our captain and he was great, he answered any questions we had and made the trip so enjoyable by everyone. The only downside we had was our oldest got seasick, which is expected for a first timer. Unfortunately, we had only booked a half day for our first fishing trip. Next time it will at least be an all day or multiple days.
Steven P, Apr 2021 Verified
Great time, great charter!!!
Still have questions?
Similar Tours & Activities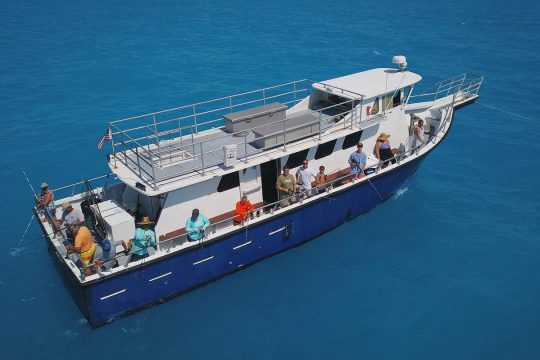 6 Hours (approx.) Free Cancellation Instant Confirmation
Best Rate
$66.95
---
Travelers Who Bought This Tour Also Bought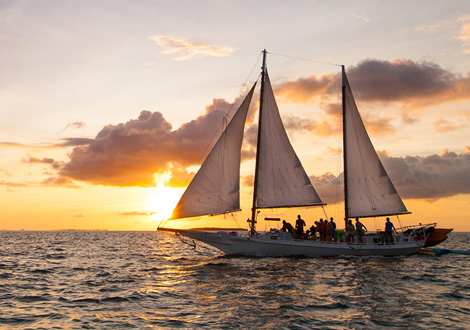 2.5 Hours (approx.) Free Cancellation Instant Confirmation
Best Rate
$3,499
---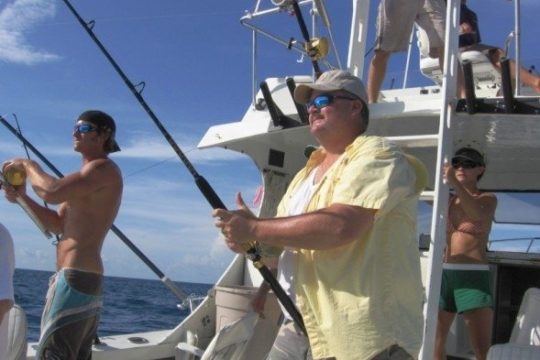 Based on our booking data from the past 30 days, this tour is likely to sell out through Attractions Key West.
Badge of Excellence This experience is highly rated by travelers and has met our top quality standards.
Top10Top 10 Tour Ranked using exclusive Attractions Key West data that may include activity quality, traveler reviews, overall popularity, and availability.
4, 6 or 8 Hours Free Cancellation
$350
$200
---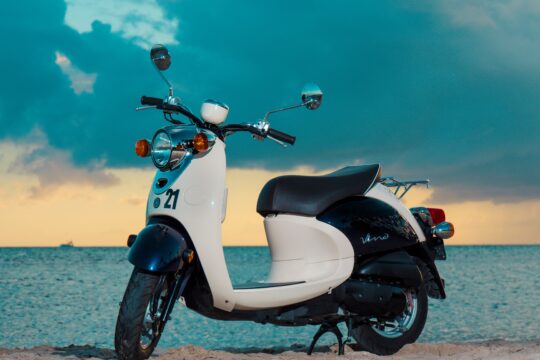 Starting at 3 hours Hotel pickup offered Free Cancellation Instant Confirmation
Best Rate
$35
---