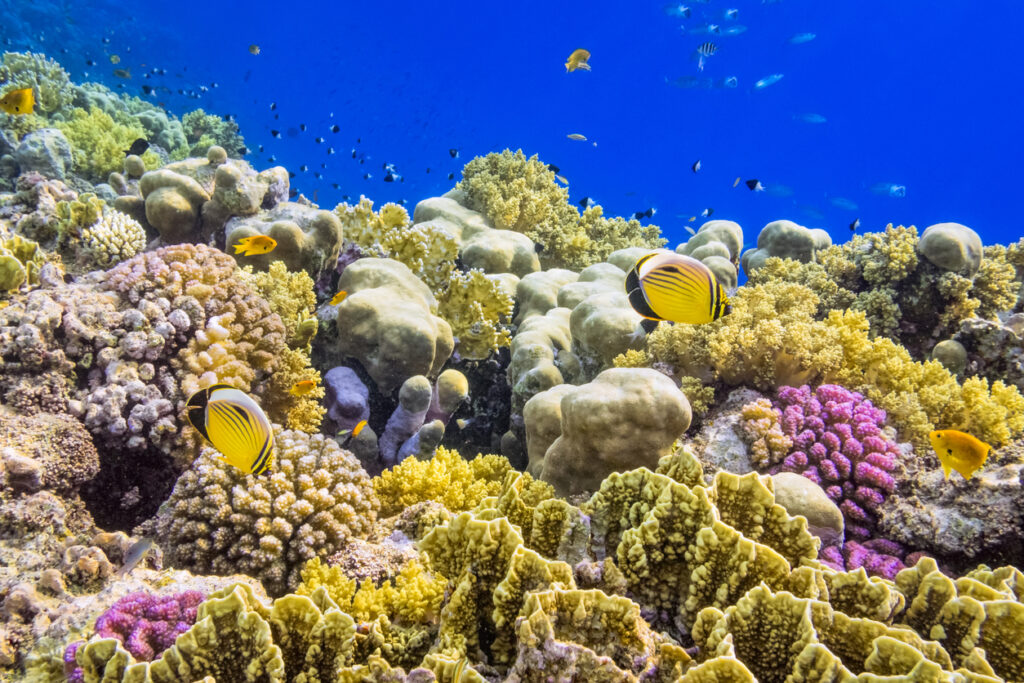 Many people will argue that the clear blue waters surrounding Key West are the island's prime attraction. And it is true that the marine environment around the Florida Keys is exceptionally rich and beautiful, even in comparison with other great island destinations like the Caribbean islands or Hawaii. This is largely because of the protection provided by The Florida Keys National Marine Sanctuary.
One of 14 protected marine areas that make up America's National Marine Sanctuary System, the Keys Marine Sanctuary surrounds the entire length of the Keys, extending from South of Miami westward to the waters around the Dry Tortugas. The sanctuary ensures that 2,900 square nautical miles of water are maintained in as close to a natural and pristine condition as possible. Around Key West and the other Keys, the shoreward boundary of the sanctuary is the mean high water mark, so once you are in or on the water in the Keys, you are in the sanctuary, where mangrove islands, extensive sea grass flats, the world's third largest barrier reef, thousands of patch reefs, more than 6,000 species of marine life, and many shipwrecks and other archeological treasures wait for your exploration.
Of course snorkeling and scuba diving are great ways to access the amazing marine resources around Key West. However, while getting in the water with mask and snorkel or dive gear is awesome, sports like this are not for every Key West visitor. For example, the very young, the elderly, people with health conditions, or those not comfortable in the water may not find it easy to participate.
A Key West Glass Bottom Boat Cruise is a great option for visitors who might have difficulty accessing the underwater world directly. In fact, even experienced divers and water sports enthusiasts can get a lot of enjoyment from a glass bottom boat cruise. The glass bottom boat tour provides a different viewpoint, allows you to cover more ground, lets you share the experience with others who are non-divers, and combines underwater sightseeing with a fun, relaxing boat ride. For example, when was the last time you enjoyed a snack and a beverage while diving or snorkeling?
A glass bottom boat has sections of glass or other transparent material below the waterline, along with benches or other arrangements that allow passengers to sit or stand and look out of these viewing ports. The visibility is good, similar to looking through a dive mask, because there is no visual disturbance caused by surface reflections. Meanwhile, you stay dry and comfortable, easily moving about to look out from various angles, take photos, and chat with other passengers. In fact, a glass bottom boat ride may provide better viewing of marine life than snorkeling or diving, because fish and other creatures typically become accustomed to boats, and do not flee or hide as they often do when they sense the disturbance caused by a person in the water.
Read More